Star of Wonder, individual Christmas card
Star of Wonder, individual Christmas card
Product Description
Item No. 009076-1
Individual 5 X 7 card and one envelope.
Star of Wonder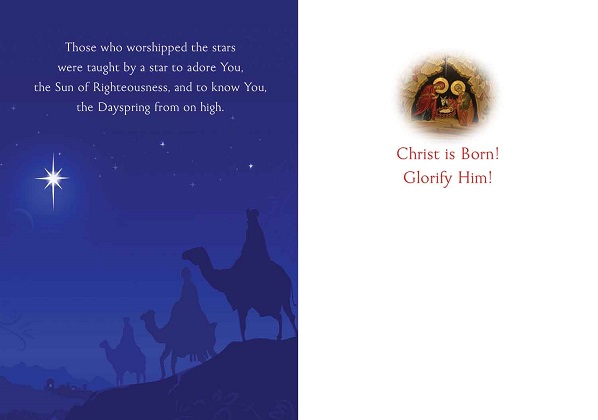 Interior panels and greeting
Inside greeting, left panel:
Those who worshipped the stars were taught by a star to adore You, the Sun of Righteousness, and to know You, the Dayspring from on high.
Inside greeting, right panel:
Christ is Born! Glorify Him!
Format: 1 card and envelope
Dimensions: 5 X 7 inches
Publisher: Ancient Faith Publishing
Customers also viewed